Please read this only after reading I.C.U.C.Me.I.R.U.  Part 1  https://loveistheanswer.info/icucmeiru/
If you have read all or much of my posts, you will know that I have given and am giving my life to assist what scripture calls our mutual "Father" to advance humanity into its next level.  This is what is termed "Heaven on Earth" or "the Kingdom of God."  As humanity has gone through its growth cycle from 1) infantile global "narcissism" that the one known as Moses advanced into the level of 2) fairness and justice ("an eye for an eye, tooth for a tooth") to its next stage that the one known as Jesus advanced 3) compassion ("do unto others as you would have others do unto you"), we are now at the threshold of life far more wondrous.
These prior states of awareness and existence have required specific upgrades in the way the human brain was utilized.  Each shift in consciousness brought about subtle yet real changes in how humanity perceived and interacted with each other.  The "fall" could be equated to hitting a long ball at a baseball game with each of the three former levels representing a progressive run from first to second to third base.  Though we are advancing somewhat together as a global family, there are some who make it to home plate a little earlier than others.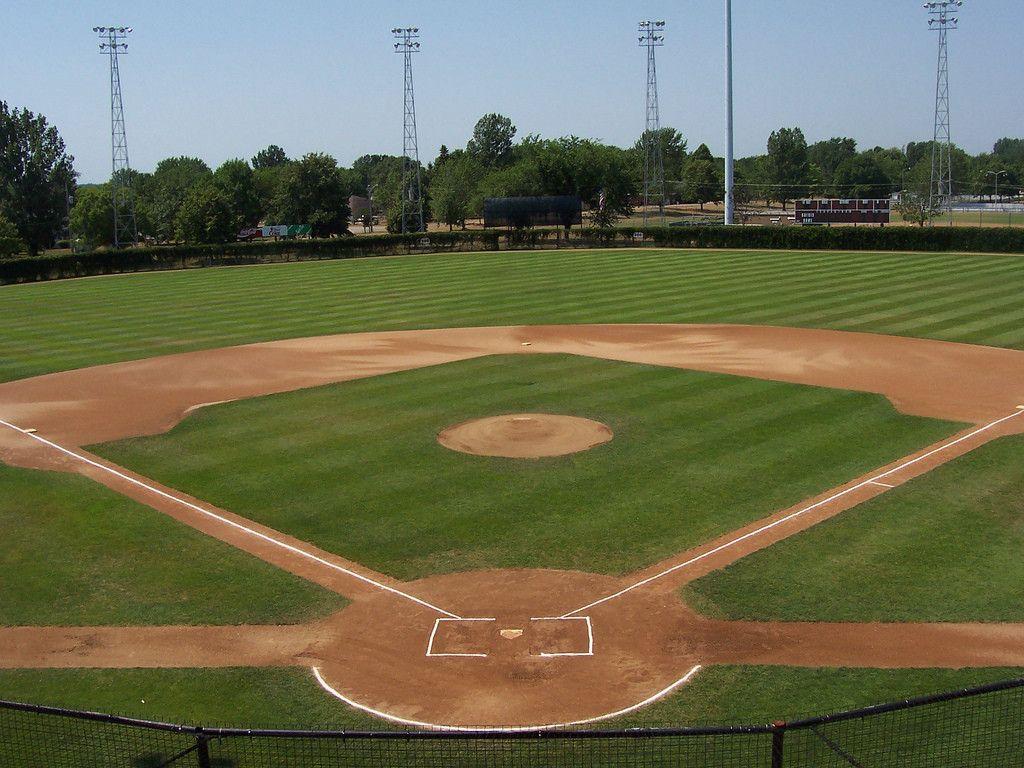 Yet, each of us have embedded deeply within our hearts the longing to make it safely to "home plate," living in this prophesied "Paradisiacal Glory" once again, this time having changed our original state of "innocence"… through experience… into "wisdom."  In this end state of paradise once again, we will have reclaimed the initial pristine environment of the earth and all of its appointed inhabitants.  Now, however, through wisdom born of experience, we will have appreciation and respect for our "birthright."  As such, we will live harmoniously together as one organized organism.  A "body of Christ."  A celestial SUN.
We want this.  We all do.  Yet, in order to advance from point A (home plate where we all INNOCENTLY yet together as one struck a long ball drive) to point B (a state of viewing each other and interacting through "justice" and "fairness") to point C (a state of compassion for others) to point D ("home run" back to "Paradisiacal Glory") requires another significant transition.  And, paradoxically, it is this last transitional state that is so misunderstood and serves as the great deterrent to taking the required steps forward.
Some of us have already made it to "home plate" and are stretching back our hands and our enlarged perspective in order to assist others.  There are those who still linger at first or second bases, confused and set in their ways.  Ahead of his time, Einstein caught glimpses of what it would take to move into this next level of humanity.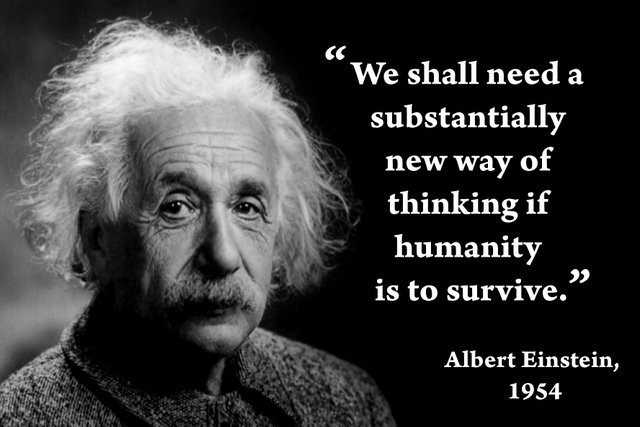 He saw that "we cannot solve our problems with the same thinking we used when we created them."  Einstein knew that "the measure of intelligence is the ability to change."  And yet, the status quo, the comfort zone of what one has experienced is the mortal trap to moving forward.  What we have already experienced provides mental and physical security.  Walking into the unknown seems perilous and requires trust in something unseen.  Though Jesus endeavored to be a mentor and assist ALL of his spiritual brothers and sisters to find the same "Kingdom of Heaven" so that each could likewise claim: "The Father and I are one.  You have seen me, you have also seen the Father," there were few at that time who were sufficiently emotionally strong to take that same leap of faith.
Yesterday, I wrote about both my own personal experience entering into this state and also the 300 Nephites who "were born of fire and the Holy Ghost and knew it not."  Though Joseph Smith went to his own grave sorrowing because the "saints" of that time did not catch the vision and would rather utilize the same thinking that had been relied upon for generations… this it a new time.  Now is the day appointed.  You are a more advanced and prepared people.  Those of you who read my blog posts who have the required "broken hearts and contrite spirits," who are willing to make the necessary mental, emotional, relationship changes… those of you who WILL change your WILL from "My will be done" to "THY WILL be done"… are invited to walk through your own transitional state between the present world of carnage, bloodshed, loneliness, depression, misery, carnality, a fixation upon "money" as the standard unit of exchange, and enter with me… into "a whole new world."  Paradoxically, although the "third base" of "compassion" was a great step forward for developing humanity, to remain stuck there has produced all the currently experienced emotional angst. 
To remain at third base, stuck on the level of "compassion," while utilizing… or trying to… compassion WITHOUT *WISDOM* (which is the trophy and is only available at "Home Plate"), is to lose one's balance, and to fall… again.
I will now share publicly:  My beloved, David, through these last nearly four months apart, since I have left him nearly totally on his own, has endeavored to go back to a semblance of the life he had had before, one that all those still "in the world" had been pulling upon him to come back to.  During this past summer season, he has invested his time, attention, heart, into trying to live a life without me.  He has attempted, at times, to view me as others have who have utilized lenses of fear and judgment stemming from lack of understanding.  Although he tried at times to pretend that he was happy, he finally admitted honestly to himself that he was miserable.
Like "Lot's wife," (Genesis 19) David ceased his progressive movement, turned around and looked back with longing to the life he had left behind and became "a smoking wasteland… a pillar of salt… a reminder of a faithless being."  When one has chosen and begun their flight from "Babylon," yet misses elements of it before having received the trophy of Wisdom enabling them to appropriately interact and assist others, and attempts to return back to their former ways and relationships, the "living water" of Truth that they had so far received is drained from their spirit and, dried out, they become as a "pillar of salt;" a physical body existing of minerals yet devoid of Life.
However, UNLIKE "Lot's wife," David has mercifully been extended one final opportunity and has whole-heartedly chosen to resume his walk forward, leaving the security of mortal life, and progressing onward and upward into his own complete "change of heart" and into "the Kingdom of Heaven"… with me.
Luke 17: 26-37:  "Just as it was in the days of Noah, so too it will be in the days of the Son of Man. They were eating and drinking, and marrying and being given in marriage, until the day Noah entered the ark, and the flood came and destroyed all of them. Likewise, just as it was in the days of Lot: they were eating and drinking, buying and selling, planting and building, but on the day that Lot left Sodom, it rained fire and sulfur from heaven and destroyed all of them —it will be like that on the day that the Son of Man is revealed. On that day, anyone on the housetop who has belongings in the house must not come down to take them away; and likewise anyone in the field must not turn back. Remember Lot's wife. Those who try to make their life secure will lose it, but those who lose their life will keep it. I tell you, on that night there will be two in one bed; one will be taken and the other left. There will be two women grinding meal together; one will be taken and the other left." Then they asked him, "Where, Lord?" He said to them, "Where the corpse is, there the vultures will gather."
The above last sentence that Jesus used to answer his disciples' plea of WHERE to gather has been pervasively misunderstood. "Where the corpse is, there the vultures will gather," refers to those with enlarged vision (the flying "vultures" who see and move from an elevated 3-D perspective compared to 2-D earth-crawling creatures) finding the provided "spiritual" meal, the "words of Christ" (the "corpse"), and gathering there for the feast.
As arrogant as this might sound: my blog posts are gathering those who have adopted an appetite for and are preparing themselves to spiritually feast.  I have been called and have answered the call to provide the sustenance and vision for those who choose to complete their run through "the cycle of life"… and clear "home base"… entering into "paradise."
Rejoicingly, during these last two weeks, as I moved my last material "things" out of the house we had built and shared together, David completed his spiritual "circumcision."  He broke open his heart and realized the futility of his former attempts and the miserable life that had been and would continue to be his lot without me.  Throughout the summer as I have proceeded forward, I have also come to know the perspective of the "Father" in the parable of the "Prodigal Son."  I have watched from afar as the Powers That Be have shown me snippets of David's choices.  And I have wept.  Not for my own sake, but for the inheritance that I have poured out upon him during our time together, that he was wasting.  Nevertheless, I have continued to trust in Those who guide me.  I have again welcomed him home and into my arms with tears of JOY as I assist him to finish his own run from "third base" to "home plate."
I have not found one "expert" who has been professionally trained and experienced in dealing with those who have serious "narcissistic tendencies" who believes that a person can ever become totally healed and emotionally whole from this dilemma.  I, however, in all of the four and a half years since meeting David and being mentored by a far greater Power than those the mortal "experts" rely on… I, however, have trusted that, yes, indeed, one such as David CAN… and WILL… completely heal and, with me, enter into this "Kingdom of Heaven" on earth.
Rejoicingly, he is now again on the path, this time fully committed and willing to trust those who guide me through his final transition.  Like those who left Babylon with Moses, like those who walked and sailed with Mahonri and his brother Jared, like Noah and his group, like Nephi and his family who followed Lehi with his Liahona… according to the will of the individual, will be the opportunity (or not) to experience this final transition. Over the prior four and a half years, David's heart has shifted from one like unto Laban's and Lemuel's to one like unto Nephi's.  Rejoice!!!
Again, the heavens are rejoicing because David has applied his experience and firmly made up his mind to walk through this temporary state of transition as quickly ("running" he just stated) and tenaciously as possible.  This time he is investing his "whole heart."  This time, he will clear the hurdles and experience success.  If you care to, read his comment on my previous post (scroll down to the bottom. He goes by DTB, for "David The Beloved").
Although he had commented very favorably to other posts, there were some of my blogs where David vented great anger in his comments.  These I did not approve to be published.  However, again, the heavens have cause to rejoice because of David's change of heart.  He is fully desirous now of completely leaving his former perceptions where he chose to live in the carnal world where the other "honorable men and women" exist and play out their experiences… and go with me into the promised one… beyond.
Civilization has throughout the last few generations, begun cleansing its lens to some degree.  The racial and gender inequalities have relaxed and to some extent become healed.  We are now in the last and most despicable trap of all.  Society still, on a major scale, views women as sensual objects of lust.  This perspective has warped mens' (and womens') minds and created a poverty of spirit, leading to rampant human trafficking and child prostitution.  THIS MUST STOP NOW !!!!!  Today, one must decide to draw awareness to the words of my posts, to the messages that have been given throughout time, yet, misunderstood nor heeded.  We MUST NOW, Today, adopt again our innocent awareness and view one another… EACH "other"… with respect and without the least shred of sexual overtones, but as mutual brothers and sisters.  We must do this for ourselves, but primarily for the innocent children.
"Whoever does not receive the kingdom of God like a child shall not enter it." (Luke 18.17; Matthew 18.3). As infants are devoid of sex awareness or shame, so will those be who enter into this new estate of existence.  Indeed, "There can be no (perception of) male and female." (Galatians 3.28).
In the Martyrdom of Peter 9, it says: "Concerning this the master says in a mystery, 'If you do not make what is on the right like what is on the left and what is on the left like what is on the right, and what is above like what is below, and what is behind like what is before, you will not recognize the kingdom.'"
In order to fully severe one's umbilical cords to the temporal world, one must allow himself to become symmetrical. This is the making of what is on the right like what is on the left. This is leaving the world of division and judgment and becoming whole and holy.  As I have written about in the past, Matthew 25 has Jesus (the enlargement and embodiment of Real Truth) come through clouds of glory (element that is temporarily blocking the sun/ light/ intelligence) and divide those who, with innocent awareness, live the "Golden Rule" with their pure hearts ("right hand of Christ" sheep) from those who THINK they are good and honorable men and women, who THINK they are doing good yet are judging and separating and placing themselves up above others yet have not found the "Kingdom of Heaven" yet for themselves ("left hand of Christ" goats).
The game is not over until we are all one!  This is the time for mortals to become symmetrical.  Symmetry (from Greek συμμετρία symmetria) means an "agreement in dimensions, due proportion, arrangement," and refers to a sense of harmonious and beautiful proportion and balance.
Today is the chapter appointed humanity for each one to finalize their life cycle from innocent awareness, into the fall of narcissism, to justice and fairness, to compassion… all the way back into "the Kingdom of Heaven" with the prize of WISDOM and JOY.
As one of an eternal partnership finds this paradisiacal state, they are then capable of assisting their spiritual counter-balanced "other half" to likewise complete their mortal round and join them at "home base."
This blog is the designated vehicle for the disseminating of awareness and L.O.V.E. (level of vibratory excellence) from which to draw as one advances.  I have given my life so that you can find yours.  I L.O.V.E. you, each of you.  I welcome you to watch me assist my Beloved as he clears his last hurdles.
In service and with great hope for each of us…
Kimberly
(to be continued)
In my pursuit of Real Truth, I have given up everything. Crawling through the "eye of the needle," I have learned the *mysteries* and am now giving my life to assist YOU to dis-cover Who *YOU* really are, along with your unique gift to offer humanity. As you learn to seek (in the right place and with purified intent), you WILL find treasures of lasting value, along with every promised reward. Together, we will establish a society of humane beings and live life ALIVE, on PURPOSE, and with a sociality unequaled… because we will each BE and view each other as equally and profoundly DIVINE! Please… catch this Hope and Vision and join with me.