Can you see it?
Look deeply….
Within these eyes lies all the Intelligence of the Universe.
Can you see it?
Now look.
It's still there!
In fact, I could post any photo that has ever been taken and the Intelligence of the Universe would still be hiding somewhere deep within the eyes.
Can you see it here?
It's still there!
Even here…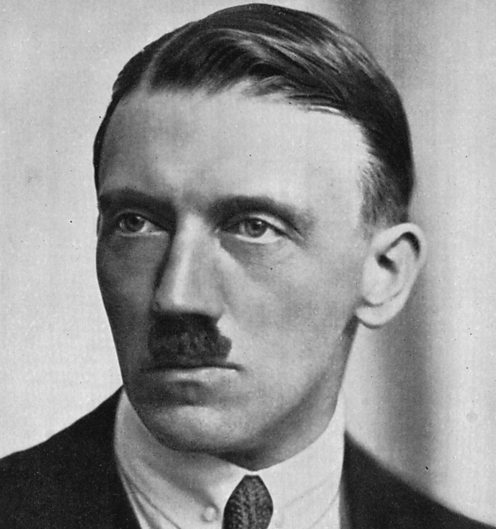 Again, any photo, or any and all human eyes… each contain access to All the Intelligence in the Universe.
So do yours.
Take a moment.
Look deeply within your eyes… no not "at" your eyes, but deeply within… a few inches within.
Can you see the light?
It's there.
~~~~~
Years ago, I learned a poem:
So you were I… somehow I can't think through…
To that forgotten time… when I was You.
Can your clear eyes read what is written in my own?
Would you be proud of the "me"… to which you've grown?
~~~~~
And so, now, here you are:  __(X)__ number of years and experiences later.  What have you learned?  What have been your experiences?  Who have you loved?
What will your head-stone read?  How will you be remembered?  What did you invest the breaths of your life for?
I have written much about giving your self the gift of leaving "existing" and coming into real aliveness, of experiencing the JOY with which you first came into the body you now have (with eyes filled with the pure innocence you once had) and "fulfilling the measure of your creation."  Yes, this is in direct opposition to "wasting the days of your probation."  The spark of light/ life that was the original investment into the essence of *you*… does it still shine? Are you on fire within?  Do You radiate?  Are you really Alive?
Experiment:
Look.  As you are out in public, open your eyes.  Search.  Can you see someone, anyone, who exudes a radiant, inner aliveness?  Yes, often you will still see that quality within a young child.  But within a teenager or an adult?  Look in the eyes.  Is there light pouring out from within?  No, not light being sucked in as most people assume when their picture is being taken or when they otherwise know that others are watching them.  If you look closely, you can see that a need to be validated (to be seen as worthy and attractive, or any designation of "goodness" according to society's definition), creates a vacuum from within which "sucks in" validation (light/ love) FROM others.  So, yes, as you really look… Can you see light actually showering out from the eyes?  A sincere, natural, spontaneous smile which lights up the face?  A bounce to the step, with a calm and confident grace?  Few people today really have that sense of aliveness, the wonder and curiosity mixed with self-confidence that accompanied their first breath.
Now, return again to those initial pictures.  The eyes of innocence in the first two photos were eyes of in-experience.  The third set of eyes show some distancing, the beginning of mis-trust.  The fourth photo represents hardened experience.  Within the fourth photo, the physical body as well as the mental body have matured.  But… the third and most important element was allowed to atrophy, trapped behind early trauma.  Without that third and most important element, that of the emotional nature of man, without it gaining maturity, the physical and mental aspects become aberrant renditions of the former pure potential, and the actions and re-actions of suspicious mis-trust follow.
Where does the scenario go awry?
It all has to do with *TRUST*.
We begin life knowing that WE are "the center of the universe."  Yet, we know that we… collectively all joined together as one amazing "organism" (WE)… are "One."  In scripture language, We (our individual self) are just a part (but nevertheless a significant "part"), of a brilliant and intelligent "whole." Flooded with feel-good neural transmitters, we as a singular newborn infant human, bask in a blissful nirvana of SAFENESS, TRUSTING in the totality of the goodness of *US*… until… we (the individual self) are gradually inculcated to the stark realization that the "other" important and necessary people are somehow disengaged, separated and distinct and not after all of that same understanding that WE are "ONE."  As such, those "others" "out there" do NOT treat us as we expect to be treated.  Confusion settles in.  And so we build up mental walls and beliefs in this idea of being "set apart" from others.
Like Lego blocks, feelings of being separate and distinct build a heart-wall to greater and greater degrees of calcification.  Some times, our basic needs are with-held… there's a block.  At other times, we are shamed and our self-validation is stripped… there's another block.  Until, one day, we emotionally realize we stand naked and embarrassed.  We realize that we are sorely lacking after all.  And so we cover up that nakedness with block upon block of a contrived and counterfeit self, a false façade hiding our authenticity, one that conforms more to the idea of "good" as validated by our society.
With each experience (every thought, word, and deed) where our original self is discredited and shown to be lacking, we turn our trust more to the material world and the figures within it that seem to provide for our physical and emotional needs.  As we do this, we disengage from our original understanding of being an integral "part" of an incredible Universal *Self.*  We forget what Sa'di voiced over seven centuries ago:
The children of Adam are limbs of one body

Having been created of one essence.

When the calamity of time afflicts one limb

The other limbs cannot remain at rest.

If you have no sympathy for the troubles of others

You are not worthy to be called by the name of "man."
We also forget what Paul taught in 1 Corinthians 12:
24For our comely parts have no need: but God hath tempered the body together, having given more abundant honour to that part which lacked: 25That there should be no schism in the body; but that the members should have the same care one for another. 26And whether one member suffer, all the members suffer with it; or one member be honoured, all the members rejoice with it. 27Now ye are the body of Christ, and members in particular.
Having forgotten our collective power and our individual worth within that collective, we turn our dependence upon the feedback we receive from the clueless "others" as we wander down one, or back-and-forth amongst both, of two basic detours.  As the single fish who leaves the safety of the "school," we turn to other dis-engaged entities and forget that the real power, the actual safety, lies in trusting in something bigger and more divine and eternal than any single one of us.  Forgetting this, then, we either walk the "broad-ways" of the sympathetic nervous system, looking at others with narrowed eyes of suspicion and fear of being brought down even further, OR we walk the lone path of the dorsal branch of the vagus nerve where we feel set apart and either better than or more lacking than others, but in either case, we are in a place of IN-equality.  And so we guard our "little-i" self identity with protective armor… which creates further feelings of aloneness and depression.
Paradoxically, one becomes a "sheeple" following others who are likewise blind, instead of being engaged with true Intelligence as one trusts in the higher awareness and powers of Life itself.
Finally, for each of us… finally, in some life, at some time, we realize that neither of those two alternative paths really benefit us after all.  Not singly or collectively.  Additionally, we realize that by viewing our selves and each other as "separate" and "individual" entities, that our "good works" were in vain.  Eventually, we realize that neither the "fight-back" responses nor the protective depression feels good or is life sustaining.
And that is what leads us to today's message, the one I have been building to and that you have been promised.
The "High-Way" that "Jesus" found and walked… the one hinted about within fairy-tale, myths, scriptures… that narrow path which must be walked from within one's own pure being… that path is only found and trod, not through listening to the "shoulds" and "should nots" of the outside voices, but through the intelligent directive powers of one's own Ventral branch of the Vagus nerve… the same one you utilized (and is exhibited in the first photos above) when you were new and innocent… and Trusting of Life.
Thus, "becoming as a little child" refers to finding again the innocence and power of that original path, back to having the Ventral ("Love Nerve") back on the throne.  This is the only sure way that leads you all the way to a fulfillment of your originally intended JOY.
Is today the day?  Will you decide with a once-and-for-all commitment that NOW, from THIS MOMENT ON, you will leave the aberrant paths that have proven (have they ?) to you to be only initially tantalizing, only on the surface-level fulfilling?  Can you finally admit that in the long run, those alternative paths of pursuing the lusts of the flesh and the honors and glories of the world, are only stale and life-less pursuits leading to no where of significant or eternal worth…?
Though there are some that believe that "once a narcissist, always a narcissist," that "psychosis can not be healed only managed," that "a stellarian personality is fixed in mortality," that "an aberrant and self-sabotaging personality, ruined by early experiences and self-centeredness, is merely a waste of human flesh whose only service to humanity is as a scourge for testing the humanity level of others"…
Yes, though some believe and teach renditions of the above, through personal experience, I am proving otherwise.
You can join me in this experiment and utilize your own life, your individual body and self-will as a variable in our earth laboratory of HAPPINESS.
How?
Well, consider what I have shared in my former posts on the nervous system (The Two Trees in the Garden):
We have THREE different basic programs that we can use to produce our feelings.  (Refer back to Part 1 of the Two Trees in the Garden where I share about "Goldilocks."  Those three programs are provided by the ventral vagus ("Baby Bear," neutral, balanced, intelligent and empowered, or what I now call the Love Nerve), the dorsal vagus ("Mommy Bear," which is im-mobilized, soft and slow), and the sympathetic ("Papa Bear," which is mobilized, hard and fast) programs.  Again, as long as the Ventral Vagus ("Love Nerve") is the "Bishop" of the nervous system, she can rally the support of the other two programs as she deems helpful, but it is her ability to operate with intelligence that guides the proper integration of the other two programs as a mixture or "hybrid."
Energy comes into the physical body through the sensory organs, the brain processes the energy, and produces its own energy in response to the incoming energy which then is delivered to the body as a feeling.  The rightness/ correctness/ intelligence of our response depends upon which of the three main brain programs we use to process the incoming energy.
When the ventral vagus nerve is the Bishop, the program we utilize, then no matter what the incoming stimuli, our response to it will be a good… REALLY GOOD!… feeling.  With the V.V. nerve (the Love Nerve) at the helm, we are capable of utilizing the body as it was originally intended.  We ReJOICE with exceeding gladness, no matter what!  We respond accurately and intelligently, we see (understand) with enhanced vision (no matter the shape of our physical eyes) and our actions assist not only our self, but each and everyone else for the long-term.
The Love Nerve has been termed the "social engagement system."  It's purpose is to be a positive, empowered, helpful player on a team that includes everyone on the planet.  As such, it "sees no evil, hears no evil, speaks no evil."  Instead, the Love Nerve responds in a way that is powerful and empathic and intelligent.
Realize:
1) The more you understand feelings, the better you'll be able to control them.
and
2) No one "Out There" owes you a feeling!  You owe your self the feeling of JOY (emotional balance or L.O.V.E.)!  You are the one who dictates how You are going to translate what any outside source delivers to you so that it "says": *JOY*!
and
3) By operating from a sense of "what's the best for ME?" in each situation, you cut your self OFF from the rest of *US,* And, you prevent yourself from feeling JOY!  In contrast, the more you regain your basic trust in Life and operate from a continual place of "what's the highest choice I can make that will positively affect everyone (equally) for the long-term?" the greater your opportunity for JOY.
Re-gaining your sense of "Oneness" with all the rest of "Us" is your (forgotten) objective in mortality.  This results as you learn to listen to, honor, and follow your feelings.  To get started, you will need to analyze each choice with the question: "is this feeling leading me back into a wholeness with everyone else?"  To leave your rutted path for an unpaved one will take focused concentration until the new "High Way" with its new habits becomes comfortable.
Remember:  if your thoughts or feelings are ones of in-equality and separation, they are probably old habits that must be dis-mantled by replacing them with respect for our universal "Oneness."
Although each of us, and every one and every thing in existence, are "selfish," there are levels to our selfishness. At the one end of the continuum is the individual who has no regard for anyone else's needs but exists with the central theme of "What do *I* (exclusively) want? What benefits ME?!" At the other end of the spectrum is the "Master" or the one who has reached Self-Realization. With this frame of mind, the individual realizes that in the long run, or with eternal perspective, that which I do benefits all of us, me included. Paramount within our mind is the question: "What is the most correct action each moment that contributes to the well-being of Each of Us collectively?" I call this the "Good for All" mentality, or having "the Mark of the Father in one's forehead."
Living with one's individual self as the mark of the target is scripturally entitled the "devil," "the arm of flesh," or "natural man." It is said that "the natural man is an enemy to god," and that one should not trust in the arm of flesh. I have called it the "my will" versus "Thy Will" syndrome. Living for one's own will appears to benefit one's self, yet the benefit is temporary and eventually yields greater impairment.
In this way, "being selfish" is acting without long-term perspective of the good of everyone equally, while "being Authentic" and trusting one's pure inner voice is being True to One's Original Self WHO WAS CREATED TO BE A SOCIALLY BENEFICIAL BEING!
If one conducts every choice in life by first reflecting upon "How can I best serve the good of all for the long run?" they will become more and more congruent (because one's self is a part of the "all") and they will benefit the planet and every other "one" upon it. This is the highest translation of the "Golden Rule."
Beginning from the lowest rung of awareness upon the trek up the mountain to Self-Realization and Authenticity, these rungs or stair-steps include:
1) "What's in it for me? What do *I* individually want?" When there are individuals living from this level, social harmony is impossible and chaos reigns with these "free radicals" executing their own self-centered will.
2) "How can I treat another as I would want to be treated?" (This is the frame of reference of "justice" and "equality" and can be termed as living "the Mosaic Law." This is the level that many who believe they are "good" people currently operate from.)
3) "How can I treat another as they would want to be treated?" (This is a place of compassion and kindness, or the level of "Christianity." Living at this level, one "turns the other cheek" and "goes the second mile," yet without true understanding (wisdom or charity) of the long-term significance of our choice and all the variables of the "other" involved, this level of action furthers society's demise into self-centeredness and misery.)
4) "How can I treat another as THEIR AUTHENTIC SELF would have me treat their Inauthentic self in ways that will assist them to become more and more congruent while likewise blessing each and everyone of us (including my self) as well?" This is the level of wisdom/ Sophia and is the level of a "Christ" or "Master." This is the state of Being entitled True Self-Realization or Authenticity and is only accessed by one operating from her Love (Ventral Vagus) Nerve.
When one lives Authentically and with an unshakeable TRUST in LIFE, they experience deep and lasting peace, contentment, clarity of direction and awareness. Understanding them self, they also understand others. This is true empathy. True empathy is only available when one is utilizing the "Love Nerve."  Unless and until one achieves this level, Authenticity or "Self Real-I-zation" might sound as a vague or theoretical illusion or as an unreachable "impossible dream."  So will "JOY."
Those who live Authentically seek for the integrous re-connection of each and every one of us where we truly live "with one mind and one heart and where there is no poor among us." Because of the level of JOY and peace which they feel, integrous people give their individual desires up in order to be of service to the greater good. This is an experience that no one can possibly imagine until they draw near to this "top of the mountain" state of Being them self.
So, what occurs within an innocent mind to derail it from authentic to defensive mode?
Realize:
TRUST is the foremost issue and trust requires safety.
Our consciousness is continually vigilant (both on the conscious and sub-conscious levels) for safety cues.  When one does not perceive safety in the environment, one can not trust it.  Yet, we have been constantly implored NOT to trust in our own (individual-seeking) self, nor in the (individual-seeking) selves of others.  Littered through Aesop's fables and original cultural stories are the same mandates as those given in scripture:  "Put not your trust in princes." Ps. 146:3. "Lean not unto thine own understanding." Prov. 3:5. "He that trusteth in his riches shall fall." Prov. 11:28. "He that trusteth in his own heart is a fool." Prov. 28:26. "They worship the work of their own hands." Isa. 2:8 ( 2 Ne. 12:8 ).  "Trust ye not in a friend, put ye not confidence in a guide: keep the doors of thy mouth from her that lieth in thy bosom." Micah 7:5.  "Thus saith the LORD; Cursed [be] the man that trusteth in man, and maketh flesh his arm." Jeremiah 17:5
In other words:  As long as anyone is operating from the dorsal-parasympathetic or sympathetic nervous systems, they are looking out for them self (and those select individuals they "love"… which are still a part of them self) AND CAN NOT BE TRUSTED.  Even yourself… if You are not operating from your "Love Nerve," where you make every decision according to how it affects the long-term good of ALL Equally… even your self you cannot trust.
Why?
Because there is no power, no intelligent, real reasoning capacity, not even accurate vision or hearing associated with the two "lesser brains" who are looking out for their individual self-interest.
Again, as one's awareness detects an unsafe environment, one who is not resolved and practiced to remain at all times in the Love Nerve jumps track to the sympathetic nervous system.  The situation is judged as "stressful" and "life-threatening" (or self-threatening).  As a necessary assistant to maneuvering through a life-threatening situation, cortisol floods the system.  Cortisol… though beneficial in small amounts and in rare situations… cortisol is toxic. 
When cortisol is flooding our system, our thinking is clouded, but… WE DON'T KNOW OUR THINKING IS CLOUDED BECAUSE OUR THINKING IS CLOUDED!
In times of stress, when cortisol and adrenaline are flooding our system, the digestive system, the libido, and the immune system all shut down.  We become stupid re-actors.
Again, we can not trust our selves if we retain belief in separation, stress, and that our environment is unsafe.
But…
Have you wondered why all the heightened catastrophes are occurring world-wide?  Could it be that even Mother Nature is helping us in the best way possible to open up our hearts and minds and feel compassion for each other as we put our selves in "their" position?  Consider the way She has been developing mankind:  (this I am taking from p. 108 of Stephen W. Proges' book:  "The Pocket Guide to the Polyvagal Theory: The Transformative Guide to Feeling Safe").
Phylogenetically earlier vertebrates had only an unmyelinated vagus, which is a less efficient regulator of physiological state than a myelinated vagus.  This unmyelinated vagal circuit provided ancient vertebrates with an ability to defend by immobilizing, which meant reducing metabolic demands, reducing oxygen demands, and reducing food demands.

As vertebrates evolved, a spinal sympathetic nervous system emerged in bony fish.  This system supported movement, including the coordinated movement among groups, such as schools of fish.  When highly activated, this mobilization system becomes a defense system and inhibits the immobilization circuit.

As mammals evolved, there were changes in the vagus.  Mammals have a vagal pathway that differs from their evolutionary ancestors.  This new vagal circuit had the capacity to dampen the sympathetic nervous system.  By actively inhibiting the sympathetic nervous system, the mammalian vagus could down-regulate fight/flight defenses sufficiently to enable social engagement behaviors to spontaneously occur while optimizing metabolic resources and homeostatic processes.  When we are social and are engaged, we are reducing metabolic demands to facilitate health, growth, and restoration.

There is another important issue.  When the calming vagus emerged in mammals, the area of the brainstem that regulated the newer myelinated vagus was linked to the brainstem areas that controlled the muscles of the face and head.  This brainstem area controls our ability to listen through middle ear muscles, our ability to articulate through the laryngeal-pharyngeal muscles, and our ability to express emotion and intention through the face.
Please realize:  at the hub of each "psychological dis-order," each sense of individual "separateness," are physiological reactions to prevent us from completely "shutting down"/ dying. Behind all PTSD, panic disorders, psychosis and neurosis, even autism and other mental dis-orders, is a common stress-related core which involves our ability to connect and feel safe with others.
The nervous system, once triggered, doesn't easily transition out of a freeze or faint state. And remaining in that vigilant state increases our vulnerability to conditions like irritable bowel syndrome, fibromyalgia, blood pressure instability, and migraine, autism, chronic pain, and attention deficits.
An additional travesty we bequeath our self when "trapped" within one of the lower nervous systems is that we misinterpret our unconscious physiological reactions and assume they were caused by the intentions of another.  Again, like I attempted to clarify in an earlier post, unless we take responsibility for our feelings, we remove the opportunity to be calmed by the person who probably most wants to assist our return to balance and wholeness.
Again, When we are under stress the brain releases cortisol that raises our heart rate, it modulates adrenaline levels and it clouds our thinking.
When operating in stress (via the dorsal or sympathetic nervous systems), it is impossible to THINK our way out.  When cortisol is flooding our system, our thinking is clouded, but… WE DON'T KNOW OUR THINKING IS CLOUDED BECAUSE OUR THINKING IS CLOUDED!
The answer is to retune our nervous system for acceptance and trust rather than defensiveness. The answer is utilizing the Love Nerve.
I call your attention once more to my post entitled "The Two Trees in the Garden.  Part 5."  Included therein are 44 suggestions for dis-engaging the lower nervous systems and empowering the Love Nerve (the Ventral Vagus).  When one diligently engages this system, though previously unable to connect and bond socially, they may suddenly and spontaneously interact in socially appropriate ways. They are then able to fire up previously dormant neural circuits for self-regulation and social connection. Previously trapped in a chronic flight-or-fight state, these individuals begin to let people into their world. Whether they were dealing with chronic stress or post-traumatic stress disorder (PTSD), or even autism, individuals become more receptive to spontaneous social engagement and begin to return to health, growth, and restoration.  Drugs and medication and dietary changes can't and don't accomplish the same result.  Violating this mandate can disrupt the homeostatic function of our autonomic nervous system and undermine our mental and physical health, contributing to the disorders we associate with chronic stress…. with which we are digging our graves.
Instead of feeling shame and miserable regarding our former ignorant choices, we can choose to reinterpret our reactions as valiant attempts to survive.  When threatened as a young child, our actions taken from the dorsal or sympathetic nervous systems prolonged our life.  Whatever our re-action at that time (or times), was appropriate because of our level of ignorance and vulnerability.  Knowing this, we can forgive ourselves for certain behaviors when we're dealing with reflexive reactions.  In fact, unless we forgive ourselves, and reframe from judging further our individual self… or anyone else's… we are unable to maneuver to and remain with the Love Nerve's healing and supporting intelligence.  Yet, we are not vulnerable infants anymore.  No matter which programming served us at that time, becoming stuck and rutted in the intervening years, we can now take responsibility for our RE-programming.
Okay, now we are able to approach the exciting news of HOW to return to our previous innocence and WHY it is so valuable and worthwhile a pursuit!  🙂
I will continue to utilize both common sense, historical fables and scriptures to show the reality of the situation and the "ceiling" that religions have built to man's transcending out of his "fallen nature."
Science has shown that the human mind has the ability to move beyond time and space, to connect with other minds, and to act on matter at a distance.  What has been called "The observer effect," is the principle that the moment we look at an electron or take a measure, we help to determine its final state, and that the most essential ingredient in creating our universe is the consciousness that observes it; that nothing in the universe exists as an actual "thing" independently of our perception of it.
Acts 1:12-14 records the twelve apostles' first prayer meeting.  Although the King James' version terms it a "church," the Greek word, "ekklesia," is a better translation.  As such, ekklesia is a "called-out assembly or congregation of persons who meet with a specific purpose… a group with a unified purpose, united into one body."  The word emphasizes that apostles were to pray as a passionate unity, with a single voice.   Over and over again Luke stresses that what they did, they did together; all of them; united and unanimous.   Praying in this manner brought the apostles closer together, with a sense of indivisibility.  They were "knit by a bond stronger than death."
And this is the secret to life, the miraculous power that "Jesus" sought to bequeath to those who seek to operate "in his name," or rather, from the Ventral Vagus (Love) Nerve… as he did.  When he stipulated that each "disciple" should "pray always without ceasing," he was not suggesting that we kneel down beside our bed, close our eyes, fold our arms, and share our woes and concerns for ever after… but that we should be living always from our place of power and within the nervous system that brings us back to the non-dimensional awareness where we are all, collectively, "One."
Then, "when two or more are gathered together in my name" through real and powerful prayer, we become a batch of individuals passionately praying together as a single entity, thinking the same healing thought at the same moment.  In this form of (true) prayer, we transmute a solitary voice into a thunderous symphony.
When operating from this level of vibrational excellence (L.O.V.E.), we are, as Saint Teresa de Avila said, "cocooned in divine love."  From this place, all sense of individuality disappears and we exist in a state of ecstatic union; even at times a spiritual orgasm.  I welcome you to re-read my post where I share one of my profound experiences being "cocooned in divine love": https://loveistheanswer.info/joyful-union-through-gratitude-and-because-of-misery-the-quintessential-orgasm/
William James, in attempting to put words to his enlightened experience of communing, said: "… my soul opened out, as it were, into the Infinite, and there was a rushing together of two worlds, the inner and the outer…. The ordinary sense of things around me faded. For the moment nothing but an ineffable joy and exaltation remained. It is impossible fully to describe the experience. It was like the effect of some great orchestra when all the separate notes have melted into one swelling harmony that leaves the listener conscious of nothing save that his soul is being wafted upwards, and almost bursting with its own emotion."
As scientists have studied the brain waves of nuns and priests, monks and deeply-practiced meditators, they have observed that feelings of transcendent calm and unity, such as during these peak experiences, show up as a sudden and dramatic decrease in activity in the brain's frontal lobes (behind the forehead) and in the parietal lobes, at the back of the top of the head.
The parietal lobes are one of the four main lobes or regions of the cerebral cortex, are important to the function and processing of sensory information, understanding spatial orientation, and body awareness.  Development for the parietal lobes begins at about six years old, peaking around age 12.
The purpose of the parietal lobe is to orient us in physical space, letting us know which end is up or how narrow a passageway is, so that we can navigate through it. This part of the brain also performs a critical function, possibly the most critical function of all: it figures out where *you* end and the rest of the universe begins, and it does this by getting constant neural input from every sense of the body in order to distinguish "not-self" from "self."
And now… are you ready… ?  When neural scientists Newberg and d'Aquili studied groups of people focused upon healing and bringing peace into situations, the practitioners themselves were healed and calmed even more than those they were "praying for."  As these peak transcendental experiences were being felt, the scientists discovered that the "you/not-you" dial was turned sharply downward. "At the moment they experienced a sense of oneness or loss of self," writes Newberg, "we observed a sudden drop of activity in the parietal lobe." According to their brains, these Buddhist monks and Franciscan nuns were having trouble locating the borderline between themselves and the rest of the world. "The person literally feels as if her own self is dissolving."
From Lynn McTaggart's book, "The Power of Eight," Ultimately, the meditators and praying nuns experienced a "total shutdown of neural input on both right and left parietal lobes, leading to a subjective sense of absolute spacelessness, a sense of infinite space and eternity and also a limitless sense of self. In fact, there is no longer any sense of self at all.
With sudden reduced activity in the frontal lobes, logic and reason would also shut down. Normally, there's a constant dialogue going on between your frontal and parietal lobes, but if activity changes radically in either area, everyday consciousness is radically changed."  The scientists proved that a mind can exist without ego; that awareness can exist without an individual self.
The larger the decrease in frontal and parietal lobe activity, the more likely the participants would experience all the stages of enlightenment.  The greatest changes occurred in the right frontal lobes, the area of the brain associated with negative thinking and worry; allowing for bliss.  This is the "True Order of Prayer" Joseph gave clues to in the LDS Temple Endowment.   By joining with others of pure intent and with sincere desire to be a proactive assistant to "Thy will be done," or rather, moving forward choices that would positively affect the Good of All, true power is unleashed.  This was how "Jesus" taught the original disciples to pray.  This is moving away from our isolated state of individuality and entering back into a pure bond with other humankind… a state that is familiar when felt but rarely experienced in modern times.  This is what is meant by "when two or more are gathered together in my name, there will I be also."  As participants live through their Love Nerve (the True Order of Prayer), focusing their thoughts and words and actions into serving the good of ALL, each participant knows that the words and works are being produced THROUGH THEM and not really emanating from their individual self.
Again, science has shown that when a person enters into a state of Trusting again in the goodness and rightness of Life, and focuses with concentrated intent on sending healing light to another or others, their frontal lobe activity drops suddenly and significantly.  As the frontal lobe activity drops, logic and reason shut down and everyday consciousness is suspended, allowing other brain centers to experience the world in intuitive and creative ways.   As the parietal lobe activity decreases also, this allows the participant to have intensive feelings of unity consciousness, oneness with all-that-is, a state of nirvana and bliss that is beyond words.  The residual effects of these experiences, though the focus is outside one's self and upon healing and blessing others… the residual effects upon the participants themselves are even more significant than their targeted subject, as their bodies are healed and lives are brought into greater harmony and order.  Additionally, the participants share an ecstasy of unity that is indescribable.
Engaging in the "True Order of Prayer" represents three significant steps upon one's spiritual mountain.  Matthew 5: 6 "And blessed are they who do hunger and thirst after righteousness in meekness and lowliness of heart; for they shall be filled with the Holy Ghost who shall teach them all things.  7 And blessed are the merciful who love others and extend to them no judgment for what they do, which is evil; for they shall obtain mercy for that which they do, which is evil.  8 And blessed are all the pure in heart who in righteousness seek to know God and His ways, that they might understand truth, and not to consume it upon their lusts as do they who are impure; behold, they shall know God."
To "know God" is to know that one IS God, to be taught through the Ventral Vagus ("Iron Rod"/ channel to one's "Holy Ghost") within them all the words and understandings that are needed in any situation as they are instruments for the collective "body of Christ."
To prepare to "know God" and to live as an empowered participant of God, again, I encourage you to implement the suggestions I gave in Part 5.  These techniques provide a transport, an elevator to the divine, so that when one engages in "the True Order of Prayer" with others of like mind and heart, the actions/ words (prayers) will have power to them.  With amazing grace, the effects on the individuals who "pray" in this manner eclipse the effects on the targeted audience.  McTaggart refers to these as "rebound effects."  "Jesus" used the phrase "cast your bread upon the water, it comes back to you again."  In this instance, the bread symbolizes the pure and focused energy (light/ love) that one sends out with intents to bless another or others.  Two thousand years ago, it was being taught what scientists have only recently proven:  when we do this, with pure intent and in combination with others of like sincerity, "it comes back to you again."  Truly, "it is more blessed to give (energy/ light/ validation/ L.O.V.E.) to another, than to receive."
Truly, people reach the highest level of human flourishing by losing themselves in a larger group.  It has been found that the very act of congregating is an exceptionally powerful stimulant.  Once individuals are gathered together, a sort of electricity is generated from their closeness and quickly launches them to an extraordinary height of exaltation. Every emotion expressed resonates without interference in consciousnesses that are wide open to external impressions, each echoing the other.
Although I was not a participant, I have heard others refer to the electric energy perceived by all in attendance at Woodstock, the legendary 1969 music festival in upstate New York.  In her book, McTaggart records that "Despite the extraordinary overcrowded and unsanitary conditions, bad weather, and lack of provisions, no fights or rioting broke out, and the nearly half million attendees experienced a transcendent feeling of connectedness."
Religious and shamanic rituals also create major neural changes, causing the two halves of the brain to synchronize.  When the hemispheres are in synchronization, this leads to better integration between what is generally considered the executive part of the brain (the cortex) and the emotional center (the limbic system)  When synchronized, there is greater synthesis of thought, emotion, and behavior.  Essentially, collective rituals help the brain to become more emotionally mature and so help each person involved to act better toward others.
When two or more are engaged in duet or concert, utilizing the same rhythmic activity with a shared intention, this also leads to greater social bonding.  Again, this is another representation of "when two or more are gathered together… in my name… (or rather, for the good of all collectively, and acting together as one).  Participating with high-vibrational music in duets and concerts can have a powerful healing and bonding effect.
In contrast, the greatest cause of psychological or physical illness is a feeling of isolation. Consequently, a potent healer of stress in any area of life is simply establishing a strong connection within a high-vibrational setting while focused together on advancing the good of all.  And this is where we return to the subject of religions.
I have just shared that religious ritual can be beneficial to all, leading to profound emotional feelings of peace and a sense of connection.  Participating within ritual or serving together with a common and sincere focus can also bless both the "target" and each participant.  Yet, organized religions have at their core the sense of being "set apart" and more "approved" by their God and more "special" than others.  Thus, they often proselyte their perceived "betterness" door-to-door, in their perspective attempting to help those they tract out.  Yet, the one answering the door has not requested their visit and usually feels interrupted and invalidated by the "missionary" who feels that He has "God's true religion" whereas the other is "not as special."
Again, as we have seen, when one sets them self apart from others (either "above" or "below" another), they literally descend vibrationally (emotionally) rather than enter into a state of enlightened connection.  Additionally, by worshipping and praying to an individual God outside of one's self, one's beliefs in that separated God blocks them from feeling completely equal to and at one with all-there-is; something… their God… is always above and apart from them.  This very belief becomes a wall to the parietal system shifting and allowing the exultant state of merging into "Oneness" and ecstatic Union with all.
In Christian mystical experiences, there was a sudden drop in frontal lobe activity, but no decrease in parietal lobe activity.  Although subjects described their experience as moving and spiritual, it was like having a conversation with God.  In these religious experiences, praying to an outside God, the participants do not lose a sense of self, but retain a sense of God's "otherness."  Though the frontal lobe activity decreased, diminishing one's thoughts of worry or concern for tomorrow, because their parietal lobe activity did NOT shift, they barred themselves from the transcendent state of enlightened "oneness" and connection to their original innocent state of wholeness.
This is the blessing and curse of organized religion.  "We will take you all the way to God," they promise, yet their "God," being a distinct and separate individual, becomes the ceiling to them actually merging with and becoming a "part of the body of Christ," a member or limb… of God.
As one finally learns to respect him self enough to remove this great barrier, that of seeing "God" as some thing or some one apart from them self, they enter a state of transcendent and "eternal" peace, realizing that true health is something far greater than an absence of anything gone physically awry. They realize that true health allows for pure and total integration into the whole, a sense of absolute connectedness.
Abraham Maslow distinguished between two types of mystical experiences: the "green" type, which is a transient peak experience of ecstasy, and the "mature" type, which produces a more long-lasting transformational shift in the person. This is the difference in the level of a high religious experience and one that has gone beyond religions and borders.  "In its mature form, the transcendent experience represents an ultimate expression of self-actualization and social integration."
Maslow further said that the transcendent (mystical) experience has the power to make permanent changes in the individual in every regard, leading to a sense of a calling to do something altruistic. Those undergoing this experience invariably feel an all-embracing love for everybody and everything, leading to an impulse to do something good for the world;
a feeling of perfect global trust; a sense that Life Truly Loves Us.
I, myself, have recently established a small group whose focus is to join together with pure hearts in the attempt to send healing light and energy upon individuals that we have become aware of who are in crisis or other emotional or physical need.  I would encourage others who feel to to likewise engage, setting up "ekklesias" of their own.  With pure heart and sincere intent, one so engaged will likewise discover the ecstasy of unity.  Although the subjects are sure to be blessed, each participant is likewise.  Each will find that they are more generous toward themselves, more loving, less critical, more satisfied with life, calmer, more grounded and even-tempered, and with a greater clarity of purpose.
Praying in this way, in the "True Order of Prayer," one will find themselves experiencing a lessening of stress and a restoration into the natural rhythms of health.  And, then, when one overcomes their spiritual/ emotional ceiling, breaking through into a transcendent enlightenment, they experience a sense of unity, an extraordinary intensity of experience, a sense of clarity and new understanding, a surrender to not being in control, a sense that something… one's beliefs, one's life, one's purpose… has suddenly and permanently changed.
As one breaks through the religious ceilings through trusting life's experiences again and re-aligning into a sense of equality with each and every "other," they will never again be capable of feeling alone.  This "finish line" to the mortal dilemma is a literal awakening, where life takes on a freshness, an aliveness, a sense of purpose and worthwhileness that nothing else can match.  Indeed, when one realizes that WE are all a part of one universal organism, a literal "body of Christ," with each of us individuals operating as a significant "limb," a synchronization and vitalization occurs and mortal life is never lived the same again.  We again see with innocent eyes, realizing our connection to all others while we revel in the majesty and grandeur of LIFE.
It is my hope that we each and all arrive here sooner rather than later, reveling in the precious camaraderie and good-will available only within a shared sociality of exalted Beings.
In service…
In my pursuit of Real Truth, I have given up everything. Crawling through the "eye of the needle," I have learned the *mysteries* and am now giving my life to assist YOU to dis-cover Who *YOU* really are, along with your unique gift to offer humanity. As you learn to seek (in the right place and with purified intent), you WILL find treasures of lasting value, along with every promised reward. Together, we will establish a society of humane beings and live life ALIVE, on PURPOSE, and with a sociality unequaled… because we will each BE and view each other as equally and profoundly DIVINE! Please… catch this Hope and Vision and join with me.