~~There are no 'wrong' notes on the piano. ~~ There are no 'bad' feelings. ~~ There are no 'evil' people.
Have you had opportunity to surround yourself with the exalting swells of pure vibration eliciting from the combined instruments of an orchestra which has mastery of the music it is presenting?  If so, you must realize that the experience did not just happen.  For an experience so breath-taking and majestic, there were untold decisions that contributed to and prepared for its final execution, each weaving together seamlessly to create that masterpiece.  There had to have been an overall master-plan, provided by the musical score.
In an orchestra's musical score, every note for each instrument for each measure must be written in properly and according to the overall design of the composing artist.  Within a symphony orchestra, each musician must be thoroughly prepared, with his instrument tuned and fully operating.  There must be an overall sense of camaraderie and of participating in something greater than the sum of any of the disparate parts in order to execute an event beyond that which any individual musician can achieve.  Every key on the piano, each instrument in the orchestra, each string upon each instrument, must be in tune and ready for its turn to be played, enhancing and contributing to the overall musical experience. With even one note out of tune or playing in the wrong way or at the inappropriate time, one key missing, the song will be incomplete, not properly ready to be performed.
Likewise with mankind.  Each feeling is necessary and also has its appointed place and time and lesson.  The proper execution of the feeling (e-motion) must be unerringly practiced, understood, and performed at its appropriate time.  Each one of us is essential to the whole of us, a critical link to the establishment of the entirety of the family of humanity.   While each feeling and every one of us are essential to the whole of us, yet, with the rampant discord leading to the chronic unrest and our current state of "wars and rumors of wars," both within the individual and within society as a whole… a major "TUNE UP" is called for.
Some of us are currently playing upon instruments that require much overhaul to be ready to participate in the grand upcoming societal event.  In order for the whole of us to be prepared for the paradisiacal extravaganza whose overture is nearly ready to begin, we must each take responsibility for our own preparation.  To do this, we must understand and prepare our SELF… from the inside out.  In order to all play together appropriately, artistically and beautifully, we must have the same musical score, know which part is ours to prepare and perform, be in our appointed place with instrument properly functioning, fully engaged and desirous of performing our unique part.  Thus, our feelings, the vibrations that move us, that ARE us, must be properly received, felt, and understood, our e-motions must be correctly acted upon, so that harmony can be reinstated.  For all.
I know not to whom the greater JOY belongs: is it to the one who composes, the one who performs, or the one who is caught up while listening?  Each has their appointed time and place so that all can be edified.
A Mid-Night Tune-Up
Like the concert-mistress sounding her "A"
So that each instrument in the orchestra
Will be in tune
And play cooperatively
With each other…
The moon sounds its pure vibration
Deep into the darkest night
So that all who will
May listen,
feast,
refine,
and balance their individual tones.
The moon reflects and harmonizes the sun's light
From both tomorrow and yesterday
In a continual upgrade
Of the divine vibration,
Forever intent in raising and synchronizing
All mortals receptive to becoming
And being
A sound and fit instrument,
Part of the cosmic symphony.
Thus,
When the moon sounds her pure tones into the blackness of night,
Listen…
With ears that are not
Restless and distracted.
Can you hear?
The concert-mistress is calling to you.
"Listen deeply," she beckons… to you.
"Adjust your tone
And play
In divine harmony."
With the analogy of each one of us playing music together within a worldwide orchestra, what do you do when your orchestra stand partner is grossly out of tune?  What if she hits you over the head with her violin?  How does one respond to being "attacked?"  What do you do when you are being bombarded by fractious sound?  How can one train herself to react appropriately to discordant situations?
Again and again, Matthew 5-7 (also found in 3Nephi 12-14) has the answers.  Numbers 5 and 6 of the TRUE Ten Commandments (taken directly from Matthew 5-7) are especially applicable:
5) Do not fight back in ANY situation.
(Matt. 5: 40: And if any man will sue thee at the law, and take away thy coat, do not fight for that which he desireth of thee, but let him have thy cloak also.)
6) Love your enemies by never thinking of another as your enemy, but as an equal child of God.
(Matt.5: 44-45: But I say unto you, Love your enemies, bless them that curse you, do good to them that hate you, and pray for them who despitefully use you, and persecute you; That ye may become the children of your Father who is in heaven, who is no respecter of persons; for he maketh his sun to rise on the evil and on the good, and sendeth rain on the just and on the unjust—all being His beloved children.)
There are those who pacify themselves with the self-justification:  "I never, not once, started a fight without first being provoked!"  Yet, remember yesterday's post.  Carrie saw in the two humble LDS missionaries something that DID NOT EXIST.  They were Not fighting her and had only intentions to serve and understand.  Yet that was not her perception of the experience.  Her truth (though completely false to the other five of us) saw and believed something completely different.  Because Carrie's programmed-in beliefs mis-directed her neural networks, skewing her vision, creating feelings of trauma, she reacted as she did, losing a profound opportunity for healing and growth.  In her mind, she was a victim.  In reality, she was only harming herself.
"Lucifer," or one's "natural man" mentality, who sees the world through narrowed eyes of fear or "What's in it for ME," would have you perceive fighting or at least defending yourself as appropriate.  Yet, this is in direct violation to what the one known as "Jesus" taught. To the childlike who came to him, to his disciples as well, Jesus taught that we are to forgive all others… "seventy times seven."
"Seventy times seven" is often explained as meaning that Jesus endorsed forgiving "four hundred and ninety times" before the mandate to "turn the other cheek" no longer applied.  It did not.  Jesus was drilling in the notion (#5) "Do not fight back in ANY situation"… ever.  
Seventy (70) is code for an entire life-time.  (Seventy years is the average span of a mortal life.)  I will expound more upon this topic in another post, but suffice it to say that there are seven probationary levels to humanity's curriculum: Three upon the Telestial level, three in the Terrestrial level, and one upon the Celestial level, for a total of seven.  In order to pass up through each of the seven levels (of roughly 70 years each), one must condition one's self to NEVER, under Any situation, fight.
Each degree has its specific graduation requirements.  By passing through each level (which might take multiple life-times each to finally pass through), one would be able to be numbered among the "meek."  Remember, the meek are the only ones who will inherit the transformed "paradisiacal" earth.  They are the ones who have prepared themselves, "tuned up" their emotions to perfectly match the pitch of ALL OTHER instruments, thus passing through their probationary curriculum.  To not fight back (forgive) 70 x 7 refers to mastering each of the seven levels, thus, completely overcoming the "natural man," and mastering one's humanity.
Symbolically, the number 7 (seven) is profoundly meaningful.  Proverbs 24: 16 states:  "For a just man falleth down seven times, and riseth up again: but the wicked shall fall into mischief."  Again, this is an allusion to the seven levels of humanity's curriculum.  To graduate from one's probative state one must overcome each of the seven level's fall.  This rising up requires total dedication to one's successful completion… no matter how strenuous.
"Seven" is equated to the Hebrew words for "full," "satisfied," and "complete."  Seven symbolizes "entirety, totality, spiritual perfection."  In a brief listing, there were seven days to creation, seven colors of the rainbow, seven days of the week, seven notes to the musical scale….
Ten symbolically means "all of a part."  In other words, ten represents a whole or complete unit existing within a greater whole.  Thus, a tenth ("tithe") is "all of a part" of one's increase.  To multiply seven (spiritual perfection) with ten (all of a part) to create Seventy signifies the perfectly executed seven stages of human progress compiling one's spiritual (emotional) development which is a part of one's divine and eternal experience.  "Seventy times seven" was no "off the cuff" response!
Refer to the other example in yesterday's post where I was further taught about "Lucifer" (the natural man or one's egoic mindset) changing the way a person hears. David responded with venom because… in his mind… he heard me talking similarly. He even indicated that he felt justified in responding to me the way he did.  He was "fighting back"… with an illusory enigma.  His faulty neural networking betrayed him and he had deceived himself.  Those who were guiding me through that curriculum were allowing me the situation so that I could learn this profound truth. Yet, even if I had been speaking with the tone of voice and intention as David heard it in his mind, one who is passing through their probationary state of 70 x 7 would be consciously disciplining themselves to answer me back softly and as an "equal child of God." That is the profound secret to #5's injunction to never fight BACK.
Ponder closely.  Jesus' injunction was NOT to never FIGHT, but to never fight BACK.  Again, it is easy for any "natural man" to justify the rightness of fighting back.  "He started it!"  "He hit me first!"  "SHE provoked my anger!"  But it is not enough to not be the instigator.  Jesus was reinforcing:  "turn the other cheek," "go the second mile," "NEVER fight back."
As its complement, True Commandment #6 instructs that one is to view everyone (Everyone) with love and never as one's enemy but as "an equal child of God."  By conditioning one's mind in this way one responds completely different than one who views others as possible thieves or instigators of harm.  Is the slug on your shoulder coming from an old friend who is surprised to see you?  Is the slug a dare to swing back?  Is the slug an accidental bump?  When one's programmed-in instincts are peace, one CAN NOT "fight back."  It goes against their very nature.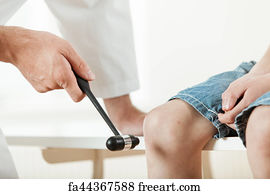 Picture the tap on one's knee by a medical doctor to test one's reflexes.  Tap… kick.  Tap… kick.  Tap… kick.  One passing through their 70 x 7 probationary experiences must become just as emotionally programmed so that each emotional pop-quiz is reflexively answered correctly each time.  To emotionally delete former faulty neural programming and correctly re-command our instinctual reflexes requires deep and continual determination; the power of the committed will.
Slug… turn the other cheek.  Slug… turn the other cheek.  Slug… turn the other cheek.  Slug… turn the other cheek. Slug… peacefully ask how else you might help.  Slug… walk two miles carrying their burden instead of the demanded one.  THIS is the focused conscious practice that one must vigilantly undertake in order to prepare for our forthcoming grand humanity-wide societal extravaganza.  Each mental instrument must be tuned up and in excellent working order.  All are needed.  Each must prepare themselves.
By becoming "meek" and submissive, one proves that one will not be a threat to the coming peaceful kingdom; even if, and especially if, one is taken by surprise "in the middle of the night."  One is so thoroughly programmed in with the reflex of meekness that one can not allow the least bit of self-justification or fighting in response to being provoked.  Always:  the response to any action toward us is meek submission and peaceful correct re-action.
In the book of Alma within the Book of Mormon, we have the story of a group of people who chose to call themselves "Anti-Nephi-Lehites."  This name symbolized their reluctance to qualify themselves with either the Nephites or the Lehites.  They realized that to do so they would set themselves up in contrast to others.  Their hearts had swelled open to receive so much love and acceptance of others that they refused to see themselves as set apart or special.  Covenanting to never fight another again, they buried their former weapons and went forward living cooperatively and peacefully with all.
It is this group that epitomizes Jesus' injunction to never fight AND never fight BACK.  When attacked, they left their weapons hidden, they refused to counter-attack, but prostrated themselves face-down upon the ground in an act of total submission.  THIS IS THE QUINTESSENTIAL REPRESENTATION of ONE WHO HAS PREPARED THEM SELF FOR HARMONIOUS DWELLING WITHIN A "ZION SOCIETY."  THIS IS THE STANDARD OF EXCELLENCE THAT EACH OF US MUST ACHIEVE TO BE WORTHY AND READY FOR OUR COMING SOCIETY.
As Jesus further pointed out in his grand Sermon on the Mount (Matthew 5:12), one must not only perform his actions in peace and harmony with all others, but… one must "REJOICE with exceeding gladness when persecuted for righteousness' sake."  THIS is the level of a "prophet."  As Moses stated:  "Would to God that ALL men (humanity) were prophets."  It is this state of taking all actions perpetrated against you in not only meek submission, but "rejoicing gladness" that one has the opportunity to PROVE one's desire to do good no matter what… it is this state that qualifies one to the level of power and mastery of the human experience.
At this level, one is no longer in their "probationary state."  Having proven themselves worthy of being trusted at all times and in all places and in every conceivable situation, they have qualified themselves for divine tutelage, for initiation within the divine courts on high.  In the post at the following link, I share a sacred experience from my life in an attempt to expand your vision and show you more of Your potential.  Please read with an open mind and a humble heart.  https://loveistheanswer.info/joyful-union-through-gratitude-and-because-of-misery-the-quintessential-orgasm/
More hidden mysteries revealed:
Remember Nephi in the Book of Mormon?  When he was commanded to take the life of Laban, he recoiled, saying:  "Never at any time have I shed the blood of man." (1 Ne. 4)  Nephi shrank from his appointed task.  He detested harming a soul!  The commandments he had been taught from childhood declared, "Thou shalt not kill."  He had determinedly (70 x 7) programmed in peaceful dwelling with all.  His interactions with his brothers show mastery of his emotions, yet this new command was in direct contrast to his programmed-in instincts.  Can you see that Nephi had already climbed to the top of his spiritual mountain and achieved mastery of his emotions?  He had already become spiritually mature (70 x 7) and developed a pure nature of "turning the other cheek."  He had proven himself.  Meekness was an instinctual reflex for him.  Thus, the recoiling.
It is only then… when one has proven time after time after seven fulfilled life-times that one will not betray one's humanity, no matter what the combining situation… it is only then that one is taken to another curriculum.  At that point, having proven themselves trustworthy by the Powers That Be, AT THAT POINT they can be used to perform a work for the greater good.  This, too, is a difficult stretch for the appointed individual.  Yet, because he has "lay(ed) down his life for his friends," has overcome his self-centered ("Lucifer") ego and lives instead for the Good Of ALL, this one, like Nephi, can be called and required to execute an action that appears to counter the previously programmed in command of Christ to NEVER fight back under any situation.  Nephi passed his test.
Because of this, and only because of this, those who have programmed-in instincts to submit initially refuse to obey the prompting of the Spirit to act contrary. Oh, how I understand the reluctance Nephi had!  In my own life, I have repeatedly submitted, turning the other cheek time after time.  As I have shared before, this has been my programmed-in comfort zone.
When I divorced my first husband in 2003, I submitted.  Because of my submission, variables were allowed to play out just as they did, giving many people, including our eight living children, opportunities in contrast that they would not have had otherwise.
Because of my former life times of programmed-in meekness, I have proven myself trust-worthy by the Powers That Be.  I do not speak from arrogance.  I share this, like I do all things, in an attempt to teach eternal truths.
Like Nephi, these past few years have required me to go out of my established comfort zone.  I have been compelled to take action where my own spirit has recoiled.  Preferring a life of peace and loving interaction, yet I have come to learn that "I have come to bring a sword, not peace."  Peace, lasting peace for all humanity, will not come until we have established transparency and tuned-up each instrument within our global orchestra.  This tuning up might cause temporary unrest as egos are bruised and people are shuffling to the correct places.  This is what the "a-tone-ment" means.  Each tone becoming pure and correctly practiced so that it does not become a threat to establishing worldwide harmony.
I have been accused the last couple years of being "a hypocrite," doing things that counter the very words of Christ and the TRUE Ten Commandments that I teach.  All I can say is that my life is not my own.  I, Kimberly, do nothing for Kimberly only.  I long ago gave up "my" will and do everything for "THY WILL be done."
Here is how I recently responded to a question on Quora:  "How do I become better at confronting people?"https://www.quora.com/How-do-I-become-better-at-confronting-people/answer/Kimberly-Davis-Wallis
After I returned from being out of the country for 9 1/2 months, I contacted my former husband, an attorney, to reinstate my legal visitation rights with our children. He attempted to hedge up my way and make it very difficult. He had been "trained" in this and had practiced it much. I, however, felt stronger now. I knew that I had certain rights. I did some research, discovered organizations that could assist me and wrote him an email letter. Before I could push "send," however, I decided to lie down and ponder the situation. I was shaking. I did not want to do anything without having the peaceful sense from deep inside that my move was correct. As I meditated, I was shown that the shakiness was not because my action was wrong, but because it was out of character for me. Rather, it was operating from a stronger position than my prior "passive-aggressive" nature. As my eyes were opened, peace did come and with it a warmth and a strength that compelled me to then sit up and press that "send" button.

I have over the ensuing years become ever and ever stronger and more in harmony with the divine being within me.

I now can ROAR.

I can do what is needed in any situation.

If I ever feel shaky again, I seek peace, clarity of mind, and put myself into the equation. Would I, if I were a righteous judge, make that action for and in behalf of someone else? If so, then I can certainly make that action for myself.

Everything I do is with the mindset of "what will benefit ALL of us the best for the long-term?" I am included in "ALL."

As I have come to know and respect and love myself, I have gained the strength needed to do and say whatever is needed in any situation. At times it is certainly best for all if I just walk away. At other times, it is best to "go the second mile" when compelled to do something. But, at other times, it is certainly best to "call a spade a spade."

Knowing one's Truth brings freedom, strength, and confidence.
Again, the "key," and that which Nephi and others like him also learned: "I did not want to do anything without having the peaceful sense from deep inside that my move was correct."  Though I was reflexively programmed to submit, I have additionally been taken beyond that when called to do so (AND NOT THROUGH MY OWN SELF-JUSTIFICATION, WHICH WOULD BE *WRONG*).
This is meekness.  This is having a Christ-like nature.  This is the mandatory criteria for all who hope to be partakers of the new earth and its paradisiacal glory, thus performing within the Grand Orchestra of Humanity.
Stay tuned for more tomorrow as I share more regarding HOW to peacefully re-act when seemingly provoked.
In service…
In my pursuit of Real Truth, I have given up everything. Crawling through the "eye of the needle," I have learned the *mysteries* and am now giving my life to assist YOU to dis-cover Who *YOU* really are, along with your unique gift to offer humanity. As you learn to seek (in the right place and with purified intent), you WILL find treasures of lasting value, along with every promised reward. Together, we will establish a society of humane beings and live life ALIVE, on PURPOSE, and with a sociality unequaled… because we will each BE and view each other as equally and profoundly DIVINE! Please… catch this Hope and Vision and join with me.