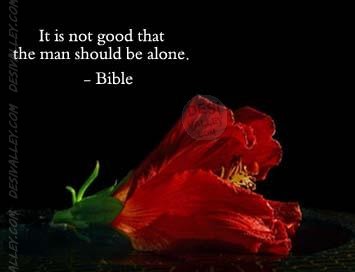 While men have been pillaging and raping Mother Earth and her treasures, her daughters have been quietly and in the buried recesses of their own minds gathering strength through their lives' trials.  Hidden even from their own conscious awareness, the precious inner essence of females have been becoming purged and purified through life experience.  Now is the time.  Today is the day for women to uncover their veils and reveal their divine nature.  His-story is no more.
There is no jewel rarer than woman.  There is no condition superior to that of a woman.  There is not, nor has been, nor will ever be any destiny to equal that of a woman.  There is no kingdom, no wealth, no power in existence to compare to a woman who has realized her divinity.  A woman, holy and virtuous, is a temple to the most high God.  There will never be another holy place like unto her.  There is no prayer to equal a woman.  There are not, nor have been, nor will ever be any riches more valuable than woman.  Indeed, a virtuous woman's value is "far above rubies."
Who Can Find a Virtuous Woman Part 2's post ( https://loveistheanswer.info/q-who-can-find-a-virtuous-woman-a-a-righteous-seeking-adam/) began by starting to open up Proverbs 31.  Beginning with verse 10, we have a wise mother giving her son counsel.  She obviously knows the hidden truth:  Although she, a fair maiden, gave him physical life, establishing his foundational experiences with emotions within physical existence, that was just the beginning of his mortal journey.  She knows that another fair maiden will eventually be required to assist him to become "born again."  Hidden within the Garden of Eden story are other clues regarding this. Adam calls his wife "Eve" because she is "the mother of all living;" him.  In the narrative, God claims that "it is not good that man should be alone."  While a mortal mother brings a child into physical "existence," to become fully "alive" requires another vital step.  Indeed, it is appointed that man have assistance in finalizing his own creation.  An "Adam" must have a "virtuous woman" to assist him in his spiritual progression.
In the above referenced post I wrote regarding David:  "In the process, he has come to understand the necessity of living "by the spirit" instead of through his logical, rational former ways of thinking and utilizing his brain. This has required his becoming meek and, thus, teachable, submitting as Adam was required to do, to an "Eve," me, to assist him."  Indeed, a male's mortal development must inevitably lead him to sufficient humility so that he is worthy of becoming chosen by a strong yet virtuous woman who will assist him in his "second birth."  To become… and remain… sufficiently humble is the ultimate task for a male.  This is why, as Jesus stated, only "the meek shall inherit the earth."  In other words, only those who have complete childlike propensities of a "broken heart and a contrite spirit" will be capable of transcending death and gaining an eternal immortal body.
The wise mother in Proverbs 31 begins to hand over the reins to her son's development by preparing his mind to understand his next vital step.  She had given him physical existence; now, another woman must assist him to claim full spiritual life by becoming "Born AGAIN."  The mother asks: "Who can find a virtuous woman? for her price is far above rubies." Although The Sealed Portion of the Book of Mormon has "Father Adam" instructing his daughters in how to test a man to ensure his complete preparation and worthiness for her continued tutelage and potential partnership, controlling men throughout the ages, men who have neglected to prepare themselves for immortality and have contented themselves to "rule and reign with blood and horror upon this earth," have taken out the plain and precious principles of life's purpose from established "scripture," leaving only scattered crumbs in what remains.  However, I have been shown and prepared to take humanity further, completing the distance from the tension-strewn path of what currently is into the prophesied paradisiacal state of what we each know within the depths of our hearts IS TO BE.
Within the unsealed Book of Mormon, the premortal Jehovah, after testing his desires, instructs the young Nephi about the "Tree of Life."  For me to reveal is that this "Tree" represents, not a physical tree as grows in the ground, but the Eternal Principle of Life, Infinite Spirit, the love of God.  This Tree of Life is the Feminine Substance or Source ENERGY which gives life and nurturing to all in existence.  The Bible figuratively calls this Tree of Life "Eve" who is "the Mother of all living."  All women who have become virtuous and filled with this pure and eternal substance become an "Eve," capable of bringing forth a "second birth" for both them self and a chosen man.
In the future I will unseal how this same pure Spirit is intended to give actual physical life without the use of animalistic sex as mankind conventionally understands childbearing.  This principle, like all others, has become convoluted and desecrated by the conspiring men throughout ages of his-story.
However, back to the righteous counsel of the physical mother of the young man who is preparing him as he proceeds to the next phase of his immortal development.  She informs him that a virtuous young woman would be capable of being entrusted with his heart and would lead him into completing his physical creation without the otherwise necessity of physical death and the resultant boomeranging return into another physical body to try it again.  11 The heart of her husband doth safely trust in her, so that he shall have no need of spoil. 12 She will do him good and not evil all the days of her life.
Yesterday's post, written by David, received a comment from a reader.  "I commend you David for being brave. I know of nearly no man who can see what you can now see. I honor you."  With deep love for Georgia, I will comment upon her comment:  Like most today, dear Georgia, you so misunderstand the situation.
Isaiah 29:16-18: "Surely your turning of things upside down shall be esteemed as the potter's clay: for shall the work say of him that made it, He made me not? or shall the thing framed say of him that framed it, He had no understanding?" Is it not yet a very little while, and Lebanon shall be turned into a fruitful field, and the fruitful field shall be esteemed as a forest? And in that day shall the deaf hear the words of the book, and the eyes of the blind shall see out of obscurity, and out of darkness."
A man, in this case, my precious David, is first given physical existence through his mortal mother.  Women have, throughout his-story, gone to their own death's door to bring forth children into mortality.  As such, all women deserve honor.  Yet, since the convolution of the purpose of life because of men's "secret combinations," women have incorrectly and incompletely raised their children.  David, like all children to some degree, learned NOT to trust his mortal mother, Peggy.  Likewise, his trust for Those who would divinely guide him was severed.  He, instead, put his trust in the arm of flesh and learned to value the things of this world.  Because Peggy his mother, like all contemporary women, did not know the fullness of the mysteries of Godliness herself, she was incapable of imparting that into her children.  Instead, she pointed David's pursuits upon a course correlating with the "Tree of Knowledge of Good and Evil."
When David and I met, he had many physical and mental honed qualities, yet sorely lacking, as I wrote previously, were his spiritual and emotional understanding.  He was then as many men in our culture still are: an emotional toddler, or as Jesus phrased it in the Sermon on the Mount: "poor in spirit."  Yet, looking physically mature, as well as having learned to focus his attention and utilize the advanced mental abilities to think rationally and logically, David, similar to many men, lived under a false sense of maturity while ignorantly wrecking havoc in this world.  David needed me.
All men need a virtuous woman.  And "virtuous" does NOT mean what is typically understood.  To be "virtuous" applies NOT to the physical innocence of a young woman who has never participated in physical copulation.  Virtuous is the scriptural term for a human who has, like "Jesus," climbed to the summit of his or her spiritual mountain.  A "virtuous woman" has zealously studied, internalized, and applied the Recipe of Life as given in the Sermon on the Mount.
The True Ten Commandments, the Recipe of LIFE:
1) Let your light shine by your example that others might see and glorify God through you.
2) Never become angry at ANY person in ANY situation.
3) Respect another's opinions and beliefs as if they were your own.
4) Stay faithful to relationship commitments, whether these relationships be personal or business, especially promises of fidelity.
5) Do not fight back in ANY situation.
6) Love your enemies by never thinking of another as your enemy, but as an equal child of God.
7) Do not give to be known for giving, but be known for giving.
8) Do not fast and pray as others, but know, understand, and act upon the TRUE order of fasting and prayer.
9) Seek for peace and happiness instead of money and success.
10) Do not judge another in ANY way or set a standard or measure for what another person should be or live up to.
For these True Ten Commandments and where they are found in the Sermon on the Mount, please see: https://loveistheanswer.info/the-true-ten-commandments/   Here is the entire (Inspired) Sermon on the Mount:  https://loveistheanswer.info/the-fullness-of-the-gospel-of-christ-matthew-5-7-compare-to-3-nephi-12-14/
Because women, including David's mother, Peggy, have given birth without having been virtuous themselves, they have betrayed their children and set them upon a path of misery and death.  Nevertheless, Peggy, like all other ignorant women, cannot be blamed for their lack of insight in raising themselves or their children… neither can their mothers nor THEIR mothers….  Yet, because of David's and my soul-contract before either of us entered mortality, he found his way to me that day I have described in April of 2014.  David's path is the path similar to all those who choose to become "Born Again."
If born with a female body, an essence is capable of discerning ever-increasing levels of Truth until the day that the individual becomes filled with Light and is spiritually mature.  Joseph Smith's "Endowment" hints at this as he reveals that women SEE THROUGH THE VEIL.  In other words, a female who has integrously and meekly applied the ten "stairsteps to heaven" (True Commandments) is capable of becoming a spiritual "pillar of Light."  Having achieved this designation myself, I was then capable of utilizing my "eyes" to assist David see that which he, as a mortal man, was blind to about himself.  Again, Joseph's hint regarding this was by dressing men with a cap upon their head which has a string going down past the ear, signifying that a man must be instructed by an outside source regarding spiritual/ emotional concepts.  Yes, a mortal man MUST have a woman's tutelage to be able to ascend his spiritual mountain top.
Though I meekly admit to being one of the weakest and most handicapped upon this earth as regards my physical body, mortal knowledge, and understanding the ways of the world, I rejoicingly acknowledge that the Powers That Be know and trust me to hold on tenaciously to Their guidance.  As I have consistently applied Matthew 5:11-12, I have reaped the rewards of Their tutelage in my life.  Continually, and especially throughout my personal struggles (including David's former emotional "toddler temper-tantrums") I have silently "rejoiced with exceeding gladness when persecuted for righteousness' sake."  Because of this, my programmed-in response to my emotional trials, I have been bequeathed with insight to present to those in the world who have, like David, prepared themselves to receive.  Because of my continual connection, I can take no credit for that which I write.  I humbly proclaim that the words I write on my posts are not mine unless they are the foibles of my mortal brain.
During our four and a half years together, the Powers That Be have been utilizing me as an instrument for David's redemption.  Though the mortal "Kimberly" has interacted with him, it is the eternal guidance that They have put into my mind and mouth that has lifted him to ever-higher levels spiritually.  Knowing this, I can speak with authority… THEIRS… and knowing this, I remain humble and ever-teachable myself.
This leads me to my response to Georgia.  David, likewise, deserves no "honor" for his lessons learned.  All accolades regarding a "redeemed man" must be given to the woman who poured out pure love and guidance to save him from his fallen state.  Yet, any woman capable of fulfilling a man's "second birth" will accept no credit for that which she has done.  She will, as Jesus did, deflect all glory to her "Father," or rather, the Powers That Be that guide her in her "labor of love."
For David to accept your comment, Georgia, is to negate any spiritual progress he has made.  He deserves no credit for his spiritual development except for allowing himself to be, like the Potter's clay, pliable and used by the "Potter."  Again:  Isaiah 29:16-18: "Surely your turning of things upside down shall be esteemed as the potter's clay: for shall the work say of him that made it, He made me not? or shall the thing framed say of him that framed it, He had no understanding?" Is it not yet a very little while, and Lebanon shall be turned into a fruitful field, and the fruitful field shall be esteemed as a forest? And in that day shall the deaf hear the words of the book, and the eyes of the blind shall see out of obscurity, and out of darkness."  And, today is "that day" when "the deaf hear the words of the book (of LIFE), and the eyes of the blind (including all men and UN-virtuous women) shall (learn to) see out of obscurity, and out of darkness."
I have so much more to reveal about virtuous women, redeeming men from the fall, advanced intimate relationships, and establishing a Zion Society in my future posts.  Please accept my offerings in the Spirit in which they are given.
I live to serve…
In my pursuit of Real Truth, I have given up everything. Crawling through the "eye of the needle," I have learned the *mysteries* and am now giving my life to assist YOU to dis-cover Who *YOU* really are, along with your unique gift to offer humanity. As you learn to seek (in the right place and with purified intent), you WILL find treasures of lasting value, along with every promised reward. Together, we will establish a society of humane beings and live life ALIVE, on PURPOSE, and with a sociality unequaled… because we will each BE and view each other as equally and profoundly DIVINE! Please… catch this Hope and Vision and join with me.