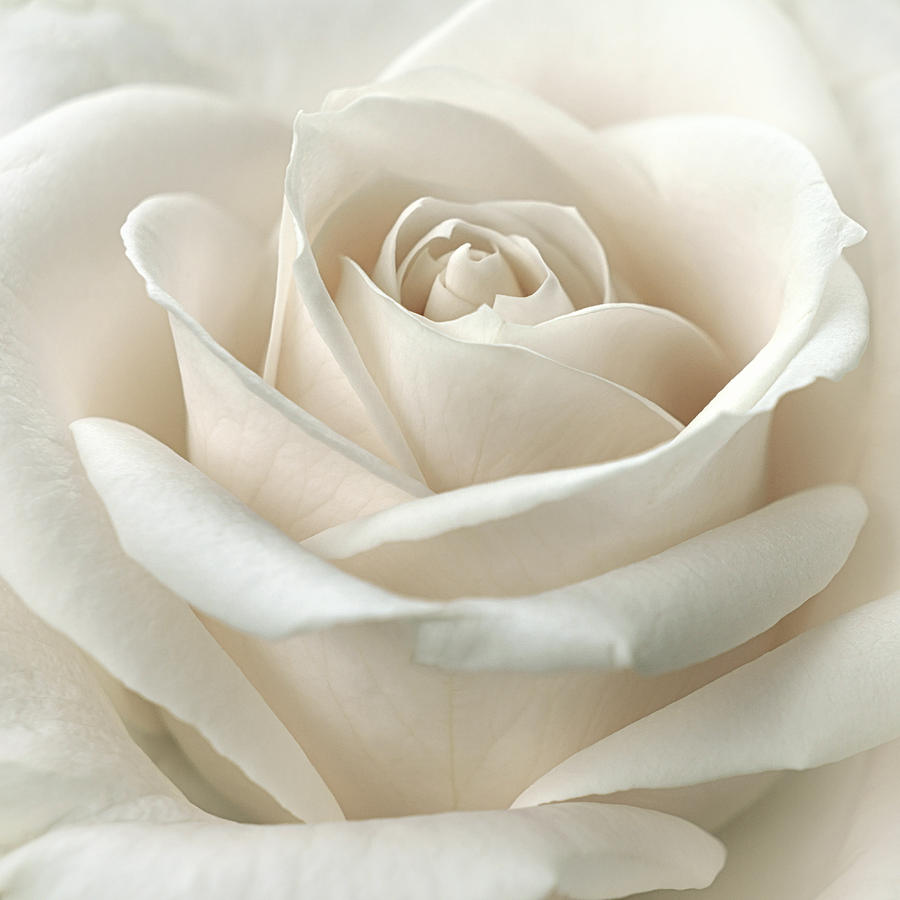 The capacity for understanding life does not come through a purely intellectual explanation.  Understanding one's self, getting a true "grip" on life, can not occur until one realizes that life is essentially spiritual and eternal, and that the world we experience is merely a cross-section of the full truth of life and who we really are.  Picture the cross-section of the human brain… or a horse… or a machine.  A cross-section, of anything, although possibly interesting, can never furnish the full explanation of the whole.  Even a three-dimensional view in its solitude, or even as it relates with other "things" nearby, misses the entirety of the eternal, actual and complete truth.  Even the full-bodied three-dimensional "you" is merely a cross-section of the multi-dimensional, eternal being you identify with as "you."  As long as one focuses upon the outward manifestation of things, himself and others, he misses the vast majority of what is really taking place and how his here-and-now choices affect his expansive eternity.   Along with the JOY and peace that viewing life from the inside-out allows, the current manifestation disallows the realization of how his day-to-day actions relate to the eternities.
Studying one's self is similar to studying the discovery of diamonds in South Africa.  Within the shallow yellow clay, a few diamonds were initially found.  Those who had embarked upon this first discovery felt wealthy and were delighted.  Yet, upon further digging, the clay became blue and hidden within that blue clay lay a tremendous yield of diamonds, far surpassing the previous value of the land.  The original wealth suddenly seemed insignificant.  Similarly, humanity is mostly distracted by the surface or merely shallow levels of life, appeasing itself that this is a fair representation of things as they were, as they actually are, and as they are to come.  As such, they have become complacent and appeased by the temporal and transient… the false representatives for that which is truly beyond value.  Only when one embarks upon a deeper excavation of who one is in the eternal multi-dimensional reality and what life truly is about can one find understanding leading to Self-Realization.  Only then, when one has come to Self-Realization, is one prepared to enter into eternal harmonious relationships, realizing the fulfillment of their heart's inner promises.
Confused by most individuals, mortality is NOT the time to experience a companionship with their eternal mate, but a time for each to determine if they truly want to have the experience of an eternal male/ female companionship.  An eternal companionship is based upon serving together to assist humanity as a single entity composing two parts.  Scripturally, this degree of union is termed having "one flesh" and pertains to the spirit of each partner being of like nature.  This sense of oneness is rooted in a promise which binds them together, the promise having been made long before each took up their current mortal life.
After each makes the determination for him or herself, that yes indeed they DO want an eternal partnership, there is a period of refinement and purification in preparation for the eternal union.  This time of purification is known as "Purgatory."  Having left "the world," a.k.a. "Babylon" (hell), and its relatively easy yet non-fulfilling pursuits, it is here in no-man's-land where things really start heating up.  The former "stuff," relationships, and accolades of mortal life no longer hold the appeal they once did and one is more aware of being assisted from another dimension into a vague "heaven" beyond.  Yet, it is here, in "Purgatory" or the space between the two worlds, that the purging begins.  This is the state of conscious awareness where the gold is refined; the mystical alchemy is undertaken.  In this wilderness space between, one hears the call from both competing worlds.  Heaven's voice calls soft and sweet into understandings and choices that seem unstable and crazy by those witnessing from the former shallow and temporary world of appearances.  Yet, the allure of the former life, the Babylon left behind and its "common sense," can feel like the comfortable "security blanket" as it screams loudly to be re-membered and re-embraced.
During this purging state, while letting go of the false characteristics one has embraced, one is given many opportunities to test one's desires and habits for their purity and long-term satisfaction in order to determine the realization of who each is, really and eternally, behind the acquired façade and accepted belief systems.  Thus, the yearning deep within:  "Who Am *I*?  With unique experience, each individual comes to finally determine that he or she is a manifestation of the divine as they realize just what their divine nature actually is.
Religions have coined the term "child of God."  This is a true representation of who we each are, yet it is so misunderstood.  An artist's "child" is her progeny, that which she has conceived of and given birth to.  As such, each artistic work is the artist's "child" as long as it has not been adulterated or changed in any way.  By allowing pure Source Intelligence to move through us, we become a "child of God."  When the pure and empowered vibration (Matthew 5:12) of "rejoicing with exceeding gladness no matter the current life experience" flows through one of us, then, yes, that one IS a "child of God."  Any emotional vibration contaminated with fear, worry or doubt no longer qualifies one as a "child of God" but as an adulterated version… a spiritual bastard.
And this is the necessity of "Purgatory"; to determine and make Real the divine within us through experimentation and deep contemplation of our experiences.  This is the time to release those habits and characteristics that we have adopted which no longer contribute to our forward movement, replacing them with the more pure attributes which bring long-lasting peace and joy.
The word "individual" means "undivided."  Through personal experience we become our whole and individual, unadulterated self.  We Realize Who We Are in the Eternities within this current state.  We can additionally learn through applying the "mirror neurons" within our mind to reflect upon another's experience in such a way as to make their life lessons our experience as well. Gaining understanding, we become more and more synchronized, more whole, undivided.  According to the degree of integrity one has, one becomes "Real." This is the inner drive made manifest:  "Self-Realization."
Self-Realization is another term for having achieved mastery of one's emotions and, through reliance upon the Universal Source of Power, has become a pure instrument through which that power flows.  This is the state of being that Jesus achieved and taught in the Sermon on the Mount (see the link to the right).  This is each "child of God's" birthright and the inheritance he has at his disposal as soon as he becomes whole and virtuous, claiming that which is right to express.
In order to reach one's own summit, one must completely accept that Source uses me, flows through me.  I am an expression of all the good, all the power, all the wisdom, all the love of the universe.  This is the level of "speaking with authority" that Jesus exhibited.  This, again, is each of our birthright… when we acknowledge and claim our rightful "Father."  As we trust the Intelligence flowing within and making up all of creation, we begin to live lives of power, being finely tuned instruments in service to the good of all.  As we claim this inheritance we realize that I AM "the substance of things hoped for, the evidence of things not seen."  I AM a manifestation of the Divine, here to be about my "Father's business" to "bring to pass the immortality and eternal life of man."
Women have a crucial role within the transitory state of "Purgatory."  Their monthly menstruation, accompanying their propensities for compassionate service make women the purifying as well as nurturing agents of humanity.  Virtuous women keep the human race alive and healthy.  Menstruation is both spiritual and physical purification.  With their tremendous capacity for compassion, women are natural magnets for toxic energy, drawing within their own heart and then into their bloodstream the emotional contamination and stagnant energy of those with whom they interact.  Few women realize that the excess weight and emotional baggage they carry is not even theirs to begin with, but that they have acted as temporary storage units for chaotic energy released by and because of toxic masculinity.  Only through emotional release are they able to physically and emotionally assist the recycling of the toxic energy.
Several years ago, in a phone conversation with my neighbor and friend, Penni, we both discovered that we had each gained nine pounds over the preceding month.  Although I had been confused at where my excess weight had come from, hearing that Penni was likewise experiencing the very same thing caused me to ponder, leading to my having a "Eureka" experience.  These nine pounds, this additional burden I was carrying, did not even belong to me!  A mutual friend, Julia, was at that time going through tremendous marital stress.  Attempting to share her burden, both Penni and I had spent much time listening to and attempting to uplift and succor Julia in her attempts to gain clarity and strength to walk through her situation. When I finally allowed myself to see the situation for what it really was, I realized that I was not helping anyone through this experience while causing myself distress and contributing to an unhealthy situation! When I realized that my weight gain did not belong to me, but to Julia, I called her and set up a personal meeting.  Looking deep within her soul, I informed Julia that I loved her dearly and deeply and yet I had realized that my love for her was unbalanced.  I let her know that my compassion had not been healthy for either of us.  I emotionally handed her back her burden, empowering her in her ability to maneuver through her experience in grace and peace.  Over the next few days the nine excess pounds fell off me as I additionally became more spiritually light and buoyant.
How many other women are carrying the emotional baggage of others?  Is it time we climb up a few more steps upon our emotional mountain and gain wisdom to enhance our natural compassion?  I think so!
Additionally, women, without the extreme of testosterone and with society's allowance to exhibit and feel great compassion, have more opportunity than men to "see through the veil," or rather, to understand the eternal nature of herself, others, and life; to Self-Realize.  Woman is the quintessential creation.  She is of infinite and incalculable worth and deserves to feel the utmost respect and honor and trust.  Yet, until a woman gains spiritual maturity… wisdom… to accompany her inherent compassion, she is unable to fully and correctly deal with the toxic emotional pollution of the world.
A man, more inclined to utilize his rational/ logical mind and dwell upon the surface appearance of life's experiences as well as his physical sensorial perceptions, must seek his final refinement through a female.  With her propensity to subjugate her own desires for the good of all others, her ego is less likely to stand in the way of her journey to self-realization.  With her tremendous degree of compassion, she is capable of assisting him to see the parts of himself which he is blind to.  When she has climbed her own spiritual mountain and mastered each of the Ten True Commandments, then she has literally become a "Master" and is capable of assisting others, including her male partner, to see and purge the characteristics he has adopted which have contributed to his adulteration.
Arrogant men have turned deaf ears to the wisdom of the women who have loved them, the very women who could have saved him from himself, or rather, from his adulterated attributes that keep him from knowing his True Self; Self-Realization.  Yes, how women have been spurned, silenced, called "nags" when they have attempted to give voice to the Source flowing within them.  In their very actions to bring forth heaven upon earth they have been consigned to man's hell along with him.  But no more.
With empowered vision, women may utilize the "Stairway to Heaven" to purge their own unbalanced emotions.  Then, standing upon the summit, an empowered woman has the capacity and strength to reach down, use her purified vision, and assist a man, her eternal partner-to-be to purge his temporal and carnal attributes to become her eternal mate.  Together, then, as one spiritual flesh, these two-as-one can act with purified power to assist the rest of struggling humanity through their purging and into a state of heaven on earth.
To all:  While undertaking your Purgatory Trials, be careful not to overvalue what you are not, nor undervalue what you are.
In service…
In my pursuit of Real Truth, I have given up everything. Crawling through the "eye of the needle," I have learned the *mysteries* and am now giving my life to assist YOU to dis-cover Who *YOU* really are, along with your unique gift to offer humanity. As you learn to seek (in the right place and with purified intent), you WILL find treasures of lasting value, along with every promised reward. Together, we will establish a society of humane beings and live life ALIVE, on PURPOSE, and with a sociality unequaled… because we will each BE and view each other as equally and profoundly DIVINE! Please… catch this Hope and Vision and join with me.